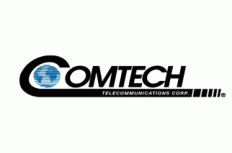 Comtech Telecommunications (NASDAQ:CMTL) is scheduled to announce its earnings results after the market closes on Thursday, March 11th. Analysts expect the company to announce earnings of $0.09 per share for the quarter.
Comtech Telecommunications (NASDAQ:CMTL) last issued its quarterly earnings results on Tuesday, December 8th. The communications equipment provider reported ($3.35) earnings per share (EPS) for the quarter, missing the Zacks' consensus estimate of ($0.09) by ($3.26). Comtech Telecommunications had a positive return on equity of 3.43% and a negative net margin of 14.65%. The business had revenue of $135.22 million for the quarter, compared to the consensus estimate of $124.65 million. During the same period in the prior year, the business posted $0.32 earnings per share. Comtech Telecommunications's revenue was down 20.6% on a year-over-year basis. On average, analysts expect Comtech Telecommunications to post $1 EPS for the current fiscal year and $1 EPS for the next fiscal year.
Shares of CMTL stock opened at $28.17 on Friday. The company has a debt-to-equity ratio of 0.47, a quick ratio of 1.14 and a current ratio of 1.62. The stock has a 50 day moving average price of $25.29 and a 200 day moving average price of $19.29. The firm has a market capitalization of $704.56 million, a P/E ratio of -8.36 and a beta of 1.95. Comtech Telecommunications has a 52-week low of $11.48 and a 52-week high of $29.80.
The company also recently announced a quarterly dividend, which was paid on Friday, February 19th. Shareholders of record on Wednesday, January 20th were given a dividend of $0.10 per share. This represents a $0.40 dividend on an annualized basis and a yield of 1.42%. The ex-dividend date was Tuesday, January 19th. Comtech Telecommunications's dividend payout ratio (DPR) is presently 51.95%.
(Ad)
Warren Buffett recently dumped $800 million of Apple stock…
He's now moved $3.8 BILLION in a tiny niche of the tech sector billionaires are flocking to…
CMTL has been the subject of a number of research analyst reports. Zacks Investment Research lowered Comtech Telecommunications from a "strong-buy" rating to a "hold" rating in a research report on Tuesday, February 9th. Northland Securities reaffirmed a "buy" rating on shares of Comtech Telecommunications in a research report on Thursday, December 10th. Finally, Jefferies Financial Group raised Comtech Telecommunications from a "hold" rating to a "buy" rating and set a $27.00 price target for the company in a research report on Thursday, December 17th. Two equities research analysts have rated the stock with a hold rating and three have assigned a buy rating to the stock. The stock presently has an average rating of "Buy" and a consensus target price of $26.00.
About Comtech Telecommunications
Comtech Telecommunications Corp. designs, develops, produces, and markets products, systems, and services for communications solutions in the United States and internationally. It operates in two segments, Commercial Solutions and Government Solutions. The Commercial Solutions segment offers satellite ground station technologies, including modems, amplifiers, frequency converters, and network software to modulate, demodulate, and amplify signals, as well as to carry voice, video, and/or data over networks; and public safety and location technologies covering 911 call routing solutions that allow cellular carriers and over the Internet carriers to deliver emergency calls to public safety emergency call centers.
Featured Article: The benefits and drawbacks of dollar cost averaging
This instant news alert was generated by narrative science technology and financial data from MarketBeat in order to provide readers with the fastest and most accurate reporting. This story was reviewed by MarketBeat's editorial team prior to publication. Please send any questions or comments about this story to [email protected]
7 Stocks That Will Help You Forget About the Fed
Normally when the Federal Reserve (i.e. the Fed) makes an announcement, the market reacts predictably. That's due, in large part, to the nature of what the Fed normally announces. Will interest rates go up, down, or remain unchanged? And for their part, the markets have a pretty good idea what the Fed will do before they do it.
But the Fed's announcement of August 26 was a little different. They talked briefly about interest rates (they're staying really low for a long time). But they were more concerned about inflation. Well, the Fed is always concerned about inflation, but this time they really mean it. Basic economics says that low-interest rates should spur inflation.
However, the market has been defying conventional wisdom and the Fed is not getting the inflation they want. So the Fed has basically said that they're letting inflation go rogue. If it goes above their target 2% rate, so be it. The Fed is done trying to hit a target.
At first, the markets cheered the news. Not only was the Fed not taking away the punch bowl, but they were also going to keep the low rate liquidity going for a long time!
But after a little while to digest things, investors are realizing they have to be grown-ups about this. And now investors are considering how to rebalance their portfolios for the remainder of 2020.
I don't know about them, but if I were you I would target companies that have a high free cash flow (FCF). Whether it's your personal finances or in evaluating a stock, cash flow is your friend.
When a corporation has high FCF, they have more strong growth in good markets and more flexibility during when the economy is weaker.
As institutional investors come back into the market, it's time for you to reposition your portfolio for whatever comes next.
View the "7 Stocks That Will Help You Forget About the Fed".